Welcome to Seither & Associates Appraisal Group.
We're a leading provider of real estate valuations for Florida's Central and Panhandle Real Estate Market.
The firm covers has multiple office locations which cover the following counties for Florida.
Florida: (License #'s RD7680 and RD7734)
Santa Rosa, Escambia, Okaloosa, Walton, Bay, Hillsborough, Pinellas, Pasco, Polk, Manatee, Sarasota
Main office contact #: 888-787-8847 email: orders@sappraisalgroup.com
Our team of appraisers includes:
Milton W. Seither IV (RD7680)
State-Certified Residential Real Estate Appraiser
(FHA Approved)
milton@sappraisalgroup.com
cell: 850-450-5480
Jonathan M. Seither (RD7734)
State-Certified Residential Real Estate Appraiser
(FHA Approved)
jonathan@sappraisalgroup.com
cell: 850-449-2335
With over 15 years of combined experience in the appraisal business, we have a proven track record of reducing lenders time, efforts and costs in managing the appraisal process.

We're the leader in this area providing appraisals for:


FHA Loans!!!
Primary and Secondary Mortgages
Mortgage Refinancing
Employee Relocation
Private Mortgage Insurance Removal
Estate Planning
Insurance Purposes
Divorce Settlement
Our investment in training and technology has helped our customers greatly reduce their workload. By offering online appraisal ordering, coupled with automatic report status updates and electronic delivery of the final product, we're able to eliminate the run around and phone tag hassles associated with this process saving us both money.

We keep our rates competitive with anybody in the industry by offering:


24 Hour Turn-Around Times
Highest Quality Appraisal Reports
Online Status Reports
Complimentary Market Analysis
Electronic Ordering and Delivery
Competitive Pricing
Through our website, ordering an appraisal is just a click away. Or spend a little time to find out a bit more about the appraisal business. The more you know, the better decision you can make.
We look forward to working with you!
There was a problem returning the RSS feed.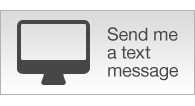 Today's Rates
| Mtg Loan | Rate | APR |
| --- | --- | --- |
| 30-yr Fixed | 4.45% | 4.6% |
| 15-yr Fixed | 3.91% | 4.12% |
| 1-yr Adj | 2.75% | 3.41% |
* national averages
Home Status Report
Want to know if a home is still on the market, or if the price has changed? We can help. Simply fill out the information below and with no obligation to you we'll get back to you with your requested information. We guarantee your privacy.